iiE Silver accreditation for MID Comms
iiE Silver accreditation, another step on our green mission
In 2018 we've been making a big push to become green and make MID Comms as sustainable a business as it can possibly be. iiE Silver accreditation is a major milestone in this mission which we still want to build on going forward. We're extremely proud to be recognised by the iiE for all the hard work we've put in this year!
In our previous green blog, we mentioned how the iiE were aiding us in our challenge to go green and they have been a massive help, identifying what changes we needed to implement and pushing us on to reach this fantastic achievement. Towards the end of May, we received the great news from Becky at the Investors in the Environment team (iiE) that we'd passed our accreditation with the highest grade possible for a business in our position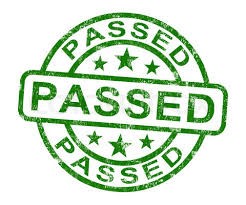 What does iiE Silver accreditation mean?
iiE silver accreditation means that, at MID Communications, we have met all the criteria, set by Investors in the Environment, demonstrating how committed we are to reducing the company's environmental impact.
John Harvey, our Operations Manager, had this to say of the achievement 'We started with iiE nearly 9 months ago now and it's completely become part of our fabric and way of working at MID Communications. Recycling, energy efficiency, shared travel amongst many other things have gone from being never discussed to a common part of our operations. For me, this is what our accreditation represents, the gradual but permanent shift of mindset and all the benefits it brings to the wider environment. I'm proud of our teams' focus and results and look forward to the next step on our green journey.'
Becky Taylor, Business Support Manager at Investors in the Environment Yorkshire & Humber, who was responsible for the iiE Silver accreditation audit said 'I am very proud that Mid Communications have received their first Silver Investors in the Environment accreditation after starting their environmental journey only a few months ago. They are the first communications business in the North to achieve Investors in the Environment accreditation as they enthusiastically lead the way for other businesses in the sector has embraced the culture and concepts involved in developing their Environmental Management System, working towards achieving targets and making improvements and reductions where possible.'
We're happy and proud to have reached this important milestone on our green mission, but this is just the start as we look forward to the future!